Classes
Permaculture
Mycology (Fungi)
Soil Fertility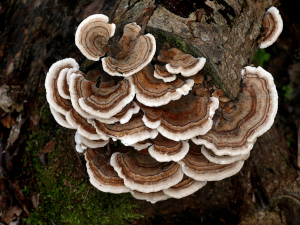 Mushrooms
DIY home cultivation
Spawn & Logs
Mycoremediation
Composting
Compost Teas
Vermiculture (Worms)
Keyhole Raised Beds
Consulting
Private Classes
Mushrooms & Fungi
Composting

Classes
We offer public & private classes on home composting setups, DIY mushroom cultivation, & permaculture design.

Mushrooms & Fungi
We can help you add mushrooms to your vegetable garden, herb garden, fruit tree orchard, or ornamental landscape.

Composting
Turn your kitchen scraps & yard waste into dark, rich, healthy soil so that your ornamental, native, fruit, & vegetable plants can thrive.
We're Here for You
We have years of gardening & farming experience, are certified in permaculture design & are passionate about helping your yard thrive with health & abundance. Contact us today to regenerate your yard.